This is Nicoletta, European Patient Advocacy and Elsa, Global Patient Advocacy. We're happy to report that Elsa has just returned from maternity leave and is thrilled to be back in the nest. She is looking forward to continued collaborations with thalassemia advocates and patients in the US.
We know that International Thalassemia Day - traditionally recognized in a variety of ways on May 8 th to raise awareness of thalassemia and the strength of the community - is a lot different this year. Activities are delayed and most of us are at home, but what is consistent is the strength of this community. Not only has the community's strength remained intact, but it seems to have grown.
We've watched you step up in new ways to support one another during this unprecedented and challenging time. From organizing virtual blood drives to developing educational resources specific to COVID-19, this special community has come together in ways that highlight the power and caring of thalassemia patients and advocates.
While staying in touch with you, we've heard some powerful stories from thalassemia voices all around the world. We wanted to take the opportunity to keep us connected and to share some of those stories here.
It's clear that our community is truly #strongertogether, even in these times of social distancing.
Today, and every day, we fly for you,
Nicoletta & Elsa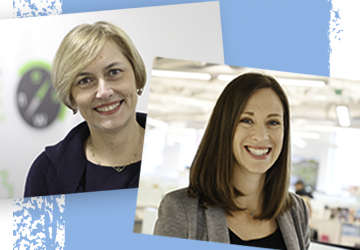 FRANCE
"It is true that in this context of a pandemic linked to the COVID-19 virus, the watchword is not to go out. Unfortunately, we thalassemia patients have to continue our treatments and be transfused.

In addition to the general anxiety, there is the anxiety and stress of going to hospital. I am hospitalized twice a week for treatments and transfusions. Even if I take all the usual precautions, there is no such thing as a zero risk. That said, I don't ask myself any questions because I have no choice.

Another concern, and not the least, is the lack of blood. In this period of confinement, blood donations have been less important. So I wondered if I would be able to be transfused as usual or not? I know that in some centers they have limited transfusions.

In spite of all the constraints I continue my treatments and for the moment I have not been touched by the coronavirus. Hopefully it will last."

Naziha, France
"Il est vrai que dans ce contexte de pandémie lié au virus COVID-19 le mot d'ordre est de ne pas sortir. Malheureusement, nous les patients atteint d'une thalassémie nous sommes obligés de continuer nos traitements et d'être transfusé.

A l'angoisse générale, s'ajoute l'angoisse et le stress d'aller à l'hôpital. Je suis hospitalisée deux fois par semaine pour les traitements et les transfusions. Même si je prends toutes les précautions d'usage, le risque 0 n'existe pas. Ceci dit je ne me pose pas de questions car je n'ai pas le choix.

Une autre inquiétude et non pas des moindres : le manque de sang. Dans cette période de confinement, les dons du sang ont été moins importants. Je me suis donc demandé si on allait pouvoir me transfuser comme d'habitude ou pas ? Je sais que dans certains centres on a limité les transfusions.

Malgré toutes les contraintes je continue mes traitements et pour l'instant je n'ai pas été touchée par le coronavirus. Pourvu que cela dure."

Naziha, France

"In the time of COVID-19 my work is impacted, I have all my projects in stand by. Otherwise there is a fear of being contaminated with a severe form of this virus.

And I'm keeping my fingers crossed that nothing will happen."

Ali, France

GERMANY

Nico, Germany (in English)

GREECE
"The thalassemics, as patients with a chronic disease, have managed since the beginning to protect themselves from the danger of the corona virus. The virus and the fear will not win. The information, the self-protection and the cooperation between the patients' associations, the staff of doctors and nurses and the blood donors who continue to volunteer and offer their precious gift of blood, help them and make hope and life prevail. We thank all those who stand beside us."

Eleni, Greece

ITALY
"Living with Thalassaemia is not a walk in the park, decades and decades to be a good patient: therefore, keep a conscious lifestyle, be a responsible person, be compliant with those therapies that a chronic patient can NEVER ignore!

I have always had to put health first - if this can be called health – and all the rest comes after, feelings, profession, hobbies, etc.

A few months ago, democratically involving all people in the world, the pandemic appeared. At the beginning it was maybe a bit ignored by everybody, then it became a massacre. And the super-strength that helped me in those moments I lost a lot of Thalassaemia friends many years ago, was back. It's the same super-strength which helped me overcoming the loss of my mom when I was still very young and the same which allowed me to live with many comorbidities, battles that Thalassaemia forced me to fight.

Now the coronavirus.

I live in real panic, every day I say to myself: "Today I'm still at home and not in the ER or hospitalized, come on, we can make it!" But I'm actually in panic, to be infected myself, to infect those who are close to me in the family, to see my beloved, my wife, my children and grandchildren get sick.

This is real panic.

The loss of the normality is heavy, but not as heavy as the fear not to survive.
I would be really disappointed after many decades of efforts as big as 10 megalopolises and thousands of buildings and skyscrapers, to see them vanish and lose my life because of a microscopic virus.

In these past weeks I have rested too much, as soon as everything slowly returns to normal - provided that "normality" is back - I will live at 300 km per hour every single moment of any night and day.

I can't wait to squander money, the same that I have in my wallet since weeks."

Valentino, Italy
"Vivere con la talassemia non è una passeggiata, decenni e decenni per essere un bravo paziente...di conseguenza una persona attenta ad ogni stile di vita e responsabile con le terapie dove il paziente cronico non puo' ignorare MAI!

Ho sempre dovuto mettere al primo posto la salute nel possibile se la mia la posso chiamare così, poi tutto il resto affetti ...lavoro...hobby ecc.

Da pochi mesi, per tutte le persone del mondo si è affacciata la pandemia...inizialmente come forse tutti un po' snobbata....poi una ecatombe, ecco che deve riemergere in me' la superforza...la stessa che mi ha aiutato nei momenti di ecatombe di tanti amici pazienti tanti anni fà... ed ancora oggi, la perdita da giovane della mamma e le tante complicanze..meglio battaglie che la talassemia mi ha costretto a combattere.

Ora il coronavirus....lo vivo con grande panico...ogni giorno mi dico...anche oggi sono in casa e non in Pronto soccorso o ricoverato...dai che potremmo farcela...il panico di infettarmi...di infettare chi mi è vicino in famiglia...il panico che uno dei miei cari...figli nipoti moglie...si ammalino...ecco questo è il panico.

La normalità persa...pesa, ma non quanto la paura di non sopravvivere.

Mi romperebbe molto dopo molti decenni di sforzi grandi come 10 megalopoli e migliaia di palazzi e grattacieli...vanificare il tutto e perdere la vita per un microscopico virus. Chiudo...in queste settimane mi sono riposato troppo...appena tutto piano piano ritorna alla normalità ...se la normalità ritornerà...vivro' ai 300 all'ora ogni istante della notte e del giorno, non vedo l'ora di scialacquare le banconote ...le stesse da settimane che ho in giacenza nel portafoglio."

Valentino, Italy


Marco, Italy (in English)

Marco, Italy (in Italian)
UK

"It has been difficult for our members during the lockdown as although they are either shielding (highest risk ones) or self-isolating/observing social distancing, thalassaemia major patients require regular blood transfusions and blood tests which makes it mandatory to attend hospital/ haematology units.

To date, there have been reports of people actually contracting the virus in hospital itself, while attending for other reasons and it has been upsetting especially as the early reporting indicated that most of the deaths were those with pre-existing conditions.

We have been speaking to a lot of patients in an attempt to support and provide updated information to everyone. Our medical teams have also been fantastic towards ensuring that they keep our patients as safe and comfortable as possible.

It has helped patients to band together/ support each other as well. Generally, most of the patients have followed the guidelines and have managed to stay safe."

United Kingdom Thalassemia Society (UKTS), UK

U.S.

"Like everyone else, the thalassemia community has had to adapt to challenges associated with the COVID-19 pandemic and the subsequent changes that it has wrought. The necessary cancellation of thousands of blood drives has decreased the availability of blood for everyone; even with so many people making appointments to donate at their local blood centers, they cannot replace the amount of blood typically collected through drives. As a result, thalassemia patients are being asked to delay their transfusions or to receive fewer units of blood when they do get transfused. In addition, because most patients receive transfusions at hospitals, there is increased concern about potential exposure to coronavirus through their frequent visits for transfusions. And some patients experience increased anxiety due to the fact that they can no longer bring another person with them into the hospital, which some have been doing for decades; in addition to the loss of moral and emotional support this restriction imposes, it creates transportation burdens for some in the thalassemia community. Those patients whose employment has been impacted by the closure of so many businesses also are dealing with not only the loss of income but in some cases the loss of health insurance or the need to pay for such insurance without a source of income."

Cooley's Anemia Foundation, US